I designed marketing materials for GPShopper's websites and social media. I worked on every step of mobile app development from drawn concepts, to prototyping in Sketch, to working with developers.
Control Center - An app created by GPShopper that manages e-Commerce sales and product data. This app manages what conditions are applied to the suite of a client's stores. I developed this app with provided content for iPad, iPhone, and desktop. Control Center was the primary project that I worked on at GPShopper.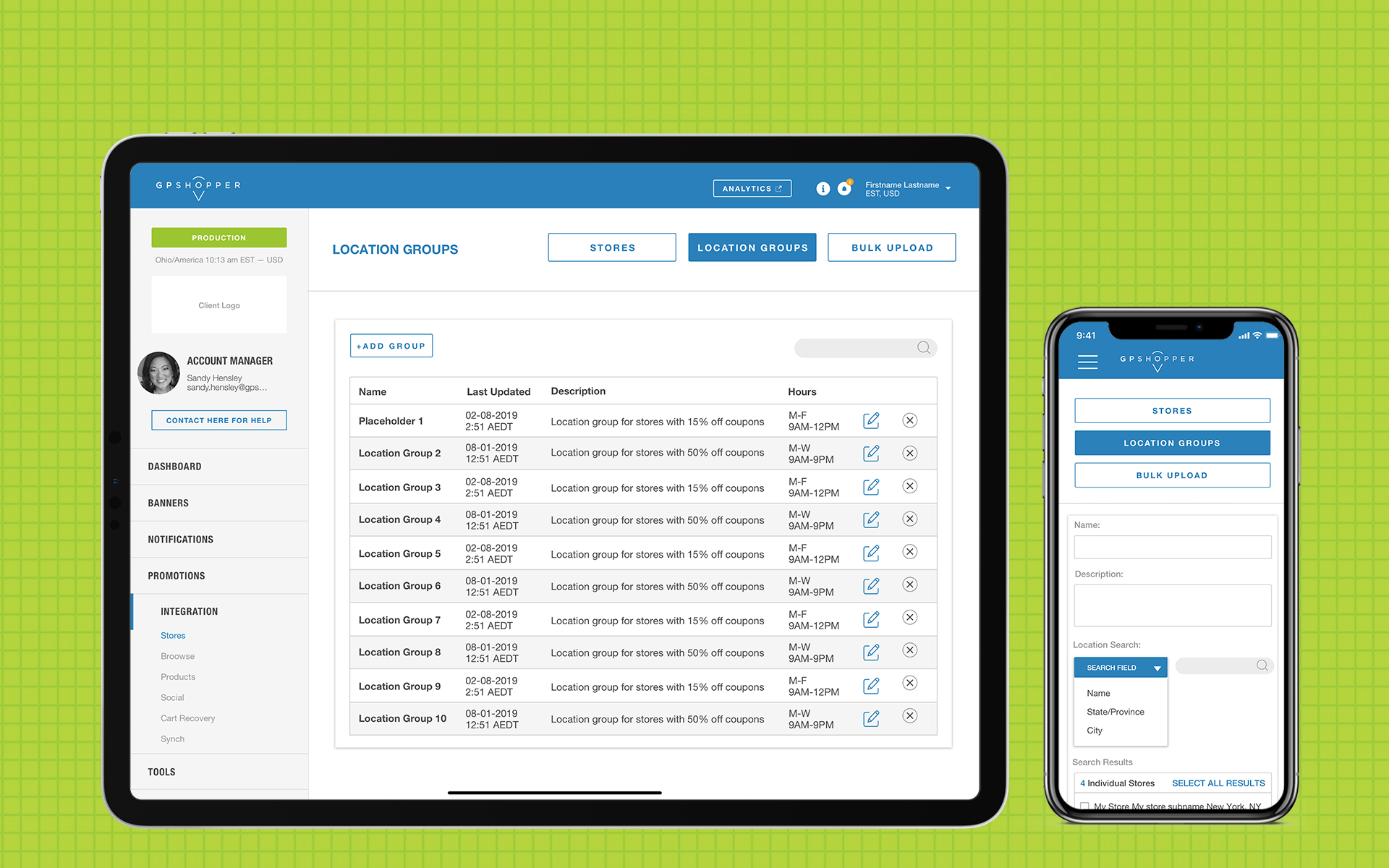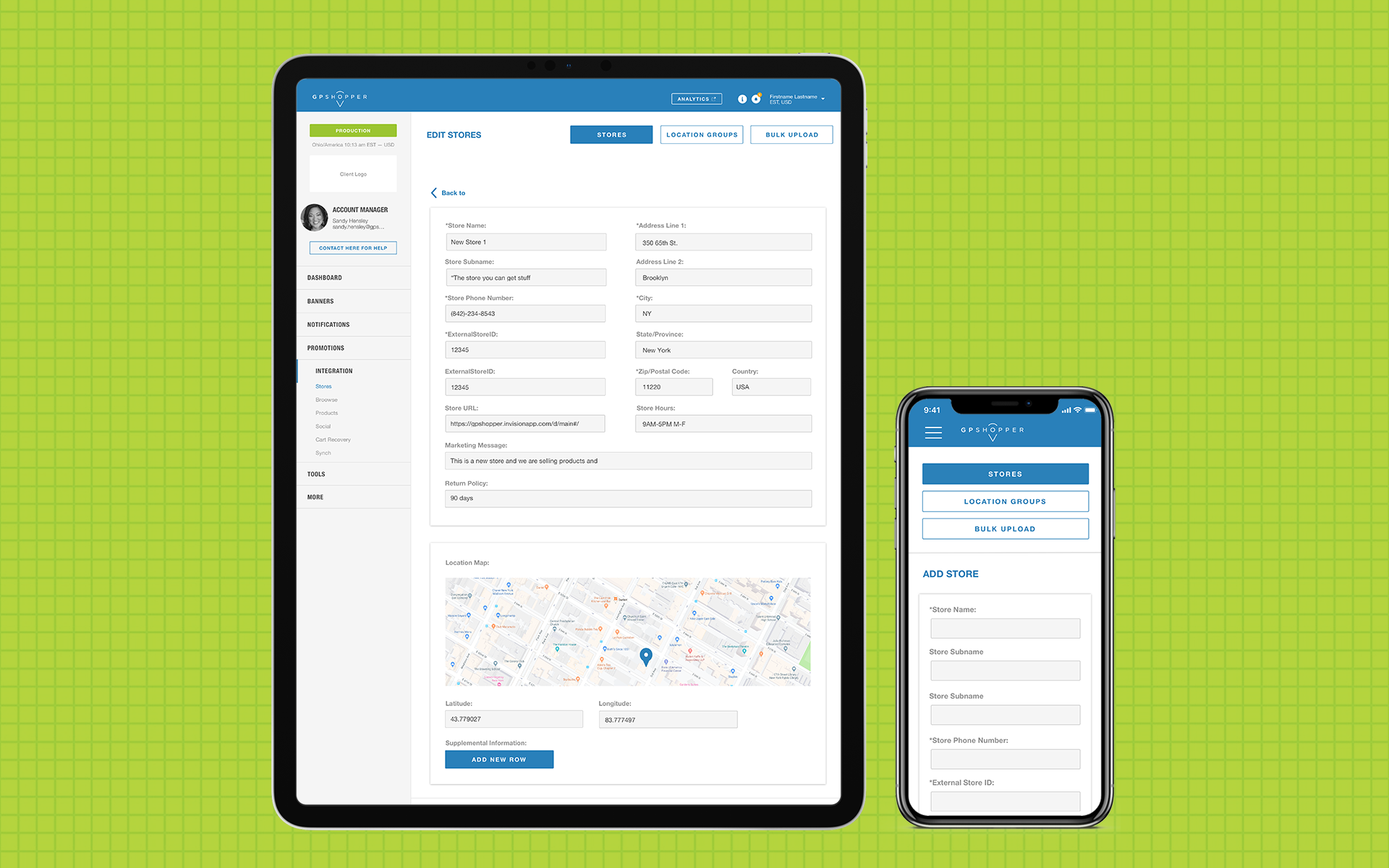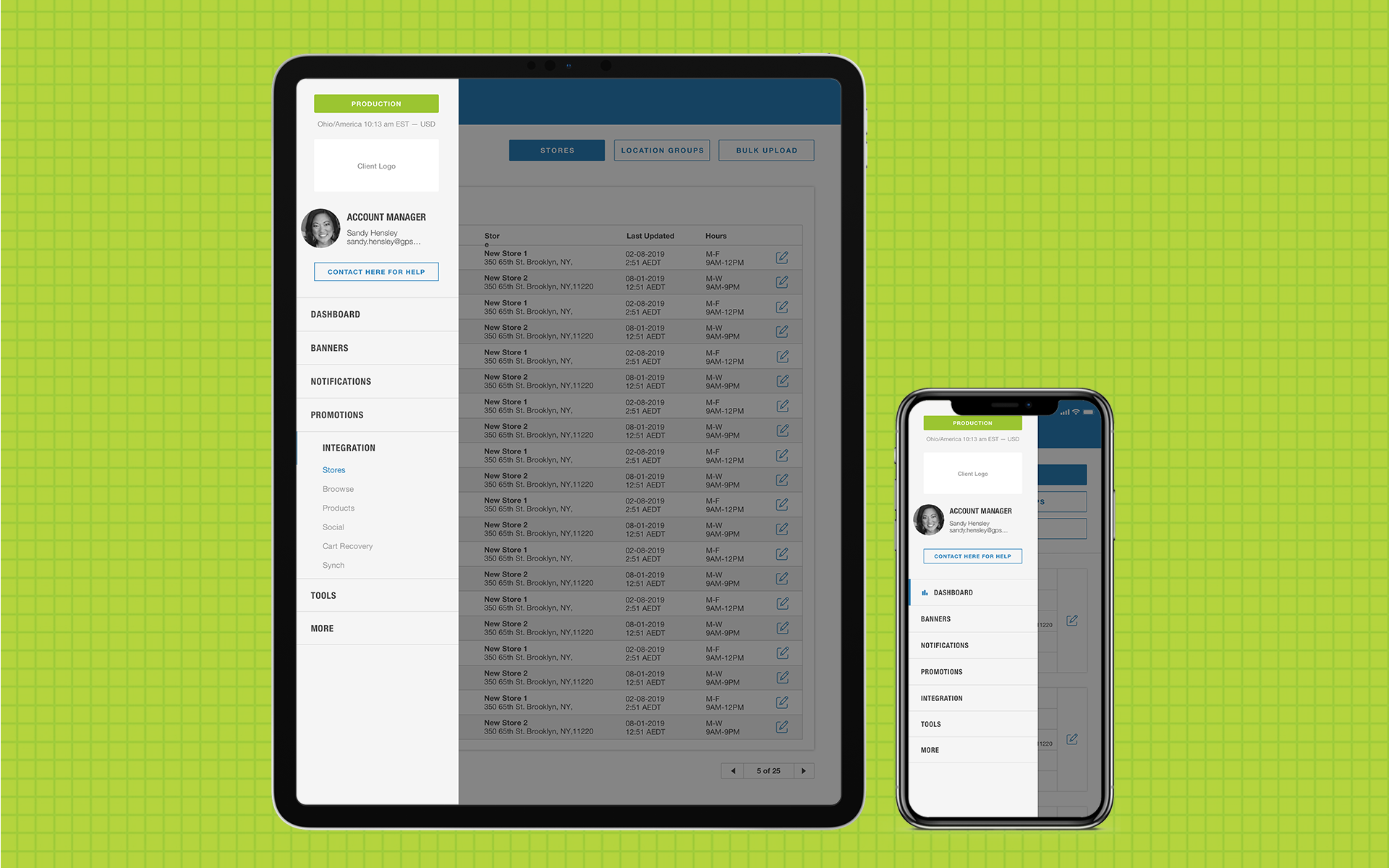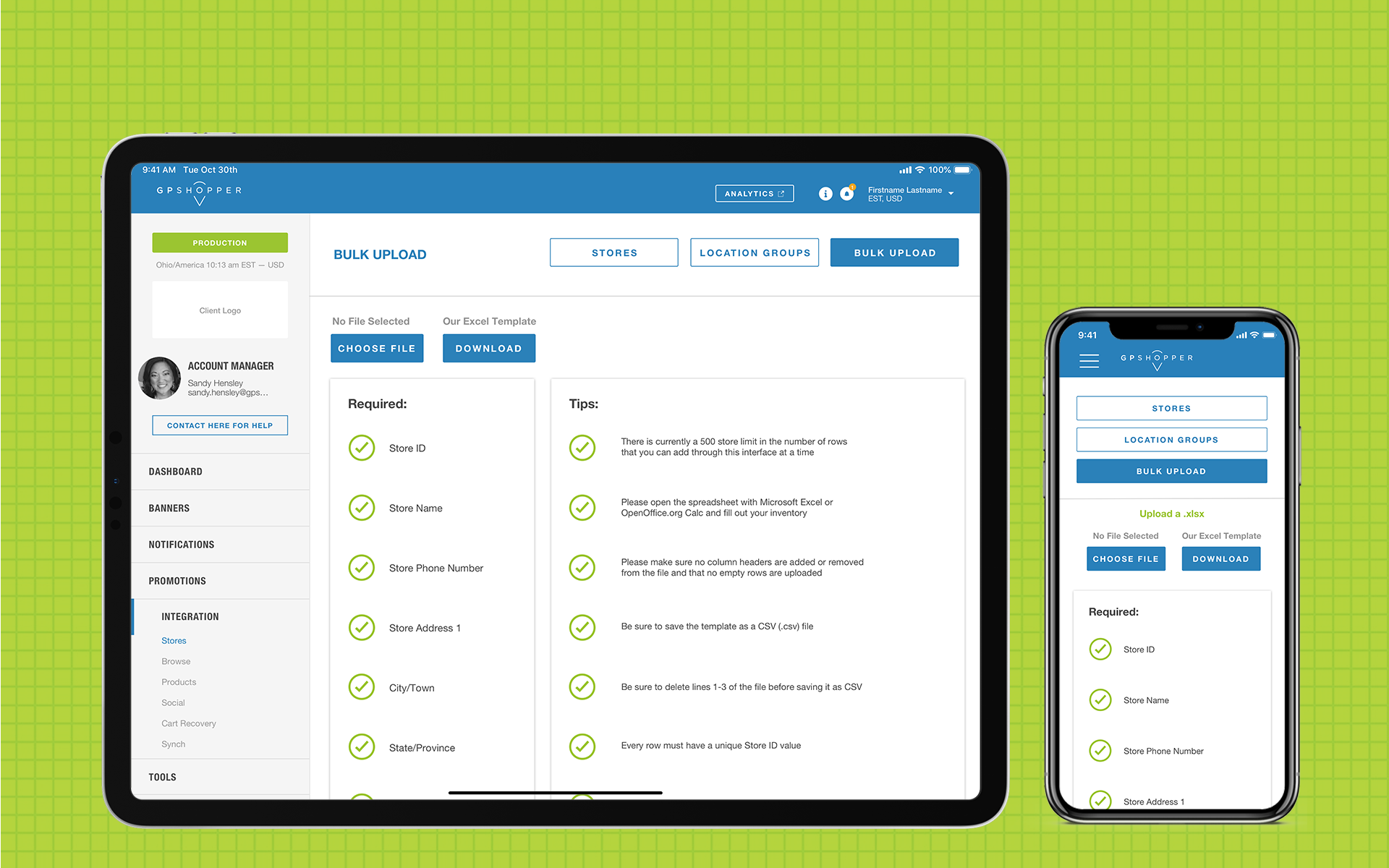 Discount Tire Mobile App - Concepts for a client presentation of GPShopper's app building capabilities. These explorations go into landing pages, the rewards system, vehicle check-in, as well as appointment scheduling.